Hello everyone. This page has not bee updated recently because the links that are found are posted to the Pet Friends Facebook page. This link will soon be replaced by a resource page with information on many topics of interest. Stay tuned.
Pet Stories - Links From the Internet
DECEMBER 2011 / JANUARY 2012
Euthanasia to control shelter population unpopular
Before and After - a Lesson in Love
Feral cats caught and spayed or neutered, then freed in Muskegon County program
Animal Control Rescues 64 Animals from Elderly Woman's Home in Livingston County
NOVEMBER 2011
The magic pill for puppies - socialization
"I put dogs in the gas chamber" - a first hand story from an animal control officer
Walmart is rallying public support for H.R. 1406 – The Fairness to Pet Owners Act of 2011. Supporters of the act say that the legislation will allow consumers the choice to bargain shop at low-cost pharmacies and other locations such as Walmart, Target and other bargain stores.

Animal Rescue Facebook Directory
Pet Safety Tips for the Holidays
SEPTEMBER 2011
Celebrating the Life of Man's Best Friend With 'One Perfect Day'
Students make a difference for pets
Helping to Make more Shelter Pets Adoptable by Taking Better Photos
Former Cowboy Lassos Dogs Swept Away in Washington Canal
AUGUST 2011
One woman. Two thousand dogs. A story of hope.

The Story of an abandoned shelter dog who rose to become Purina's National Champion Frisbee Dog - Video
Dog and Cat Food Ingredients to Avoid
Pet-Safe Household Cleaning Products: How to Clean When You Have Pets
Newaygo Animal Control seizes 85 animals in raid
10 worse ingredients in pet food
Why Are You Killing Cats - Part 2
Statistics on Pet Adoption and Pet Ownership
10 things dog owners should know - Part 1
10 things dog owners should know - Part 2
AVMA to Condemn Gas Chambers - Finally?
New FDA Regulations Target Food Safety, including Pet Food Safety
Five things you need to know about ticks
Proposals would increase penalties for dog fighting

JULY 2011
100 homes for dogs in 6 months
"Loveabulls: Life and Love with Rescued Bullies"

Dog Death Investigation in Manistee County
Fewer pets killed because of spay, neuter programs

Top Summer Traumas for Pets and How to Weather them
Helping a pet with separation anxiety
JUNE 2011
The No Kill Movement - Saving Lives One Community at a Time
How a Cat's Whiskers Help Them See in the Dark
Northern Michigan Beaches to Take Your Dogs to
What to look for in a dog trainer
Winners Announced in 2011 Michigan Legislature Pet Photo Contest
Largest Cat Rescue in HSUS History
Northern Michigan Beaches for Dogs
Cats for people with allergies
Job Listings - Working with Animals
Dog who crawls his way home after tornadoes
Preparing Your Home for a Foster
MAY 2011
Should You Let Your Cat Go Outdoors?
Social Networking Saving Lives of Homeless Animals

Help your dog 'weather' thunderstorms
The growing movement to help homeless horses
Dog Allergies – Sniffing Up The Facts To Cure And Avoid Doggy Inhalant Allergies
How Safe is That Doggie in the Water?
Cleaning Products that aren't Dog-Safe
Wish You Were Here by Nathan J. Winograd
Canned Cat Food Nutritional Information
Two artists are painting the portraits of 5500 dogs - the number of dogs that are KILLED EVERY DAY in shelters. This is a great exhabition to raise awareness, and this short video outlines the project.
Thermotex Infrared Large Pet Pad - heat therapy system
Examination of the No Kill Movement
APRIL 2011
Help Curb Puppy Mill Abuses—Support the PUPS Act!

A New Promise for Treatable Animals - Michigan Humane Society
PET PEEVES: Cats Who Won't Stop Spraying
Pet Safety Survey - Very Interesting Info.
Top 10 Reasons to Spay/Neuter Your Pet
Find a Low Cost Spay/Neuter Program Near You
Questions about Helping Wildlife
Helping to Solve a Cat Peeing Problem
Ten Practical iPhone Apps for Pet Lovers
I was there: one volunteer's view of a shelter's transition to no kill
Cat Info & Resources from Nancy Peterson, Cat Programs Manager, HSUS
Saving Waggs and Wishes Rescue Group - Please help
Why cats should be adopted in pairs
Michigan man charged with throwing pit bill down embankment
Spending on Pets Up During Lean Economic Times
Vaccine in Development to Cure Cat Allergies
Partnering Up to Help Pit Bulls
How to Help an Animal Shelter Devastated by Fire
Protect Michigan Dogs - Website
State Animal Cruelty Laws - Website
Pet Pardons - an App to Help Save Pets
MARCH 2011
The best cat tree for your kitty
Amazing Story of Animal Rescue
A place to call home for men and dogs
Dog fighting ring busted in Monroe County
Possible puppy mill under federal investigation
Cool purses and other items you can order with your pets on them
Power, profits and puppy mills trump democracy in Missouri
Eaton Rapids residents come to aid of 50 stray cats
Preventing heartworm disease in dogs
Villalobos Rescue Center (Pitbulls & Parolees) Denied Permit at New Location
'Feral cat' bill passes Utah House (to shoot them)
The Cheboygan County Humane Society gets flu vaccine grant
Gas in Dogs: Causes, Solutions and when you should worry
Michigan Humane Society receives funds for new animal shelter
FEBRUARY 2011
The Last Dream - MUST WATCH! an Important Video to Watch Showing the Importance of Not Judging a Dog on his Behavior in a Shelter
Ferndale may lose no-kill animal rescue
Labrador mix 'Hank' finds way home to Alma owners after 100 mile trek
Activists oppose Moscow stray dogs deportation
Putting the Squeeze on Doggie Anxiety
Female Inmates Take Care of Shelter Dogs in Ann Arbor
Santa Fe-based art project geared at raising money to make animal shelters no-kill
Eastpointe store denies puppy mill allegations
Scottish deerhound Hickory wins best in show at Westminster Dog Show 2011
Alley Cat Allies - Setting the Record Straight on Oreo's Law
From Alley Cat Allies - Last year, a bill known as "Oreo's Law" was proposed in the New York State Assembly that would require all municipal animal control pounds and shelters to transfer any animal in their care who is scheduled to be killed to a nonprofit animal protection organization that requests possession of the animal. As leading proponents of shelter reform, Alley Cat Allies worked with the legislative sponsor to strengthen the bill, but it was never scheduled for a vote. This month, the bill was reintroduced with improved language that will protect the lives of cats, and it has our support.
Help Support Villalobos Rescue Center
American Bar Association Supports Justice for Victims of Animal Cruelty
Annandale civic association elects dog as president
JANUARY 2011
Another stolen dog from NY shelter recovered, more rewards offered
DECEMBER 2010
CPR saves dog's life in rough water
Cat returns after three years missing
For Pets' Sake: Animals take on Christmas
Livingston County Animal Control Boss Axed, but County won't Say Why
More people buy gifts for dogs than cats
Obama signs "crush video" bill into law
Dog visits grave after owner dies
The 123 dogs removed last week from a failed Arkansas shelter are now getting the TLC they need
NOVEMBER 2010
Vote for Carol's Ferals in Grand Rapids so they can spay and neuter a lot of animals. Vote for #8 Kathleen Post
H.R.5566 regarding Crush Videos now in the hands of our Senate
Two German Shepherd Buddies Looking for Home Together
Saying Goodbye to your Animal Friend
Organization Formed for Women Working in the Pet Industry
Lukas the Horse Has His Guinness World Record
Jack Russell vs. Mountain Lion
Is someone killing your next pet?
OCTOBER 2010
Kittens thrown out of moving truck survive
Help was offered for horses in need
'People-Centered' Animal Sanctuary Helps Pet Owners in Crisis
Trained dog sniffs out E. Coli sources
AC Paw appears on Fox talking about their orphaned puppy & kitty class
AC Paw appears on ABC 29&8 talking about their calendars
Bringing dogs from overcrowded shelters in California to Canada to find homes
Optimizing social media to get a dog adopted
A Role Model - Ryan Clinton: Attorney, Animal Advocate and Founder of Fix Austin
Abuse Case Discovered in Allegan County
Where do people get their pets?
How much should you feed your pet?
Providing a winter shelter for a feral cat
Anyone in Traverse City missing a snake?
Traverse City Vet Helps Oil Clean-Up
Humane standards vital as Best Friends joins coalition to promote passage of the Puppy Mill Cruelty Prevention Act in Missouri Nov. 2nd
SEPTEMBER 2010
Adopting out a pet on your own - helpful information
Family of Lejeune corpsman killed in Afghanistan train dogs for wounded troops
Rescuing one to help rescue another
Man, pet parrot scuffle on Ann Arbor street
Canine Liver Disease: Causes and Symptoms
Elmer's crafts special blend of dirt for Horse Shows by the Bay
The dangerous world of dog food preservatives
Mandatory spay and neuter not the way to go
AUGUST 2010
PetPac - Protecting the Rights of Pets and Owners
Power to the People - Oreo's Law
Disabled man banned after service dog poops in store
Military dog comes home from Iraq traumatized
Man charged with dragging dog in Eaton Rapids
Getting Another Dog - Local Article
JULY 2010
Ways to engage your dog indoors
Firefighters dismantle police car to rescue kitten
Dogs battle to see who can leap farthest - Ultimate Air Dogs at the Cherry Festival
Keeping a pet when you're in crisis
The Great Beagle Escape - out of the lab - 120 beagles feel freedom for the first time
Thirteen foods that can kill your pet
JUNE 2010
Kalkaska Trying to Raise Funds for New Animal Shelter
With respect to animals - don't use "euthanasia"
HSUS Defends Wilkes County Massacre
Sad: Best Friends Doesn't Support Oreo's Law - and it doesn't pass. What's up?
Pet Supplies "Plus" pet stores take 'Puppy Friendly' pledge
Feds Trying to Destroy Exotic Pet Industry
Gulf Oil Spill - Saving Those They Can
MAY 2010
Leading up to the fifth anniversary of Hurricane Katrina on August 29, Best Friends reflects on the disaster and how it has changed forever the world of animal welfare
Delta Society - Animals Helping People
Rescue Facility in Tennessee Washes Away Due to Flood
APRIL 2010
BROWNSTOWN TWP: Animal shelter to close; dogs, cats to be sent elsewhere
Supreme Court voids law aimed at banning animal cruelty videos
Once-Doomed Dog Runs for Governor of Texas
City of Manistee to step up Animal Control Enforcement
Marines give breakfast to stray puppy
Horses never forget human friends
First blood test to detect cancer in dogs
What to Keep in Your Dog or Cat First Aid Kit
Eleven Michigan Animal Shelters Receive Funds from Tax Donations
Trapped dog found safe after family loses home to storm
Former Michael Vick Dog Receives Community Service Award
Shocking case of neglect to 3 yr-old German Shepherd named Courage, who is now fighting for his life
Stop Class B Dealers from Selling Animals for Research
Dog owners get activities, quality time with pets at camp
Charity Navigator Downgrades HSUS Ratings
The future for animal shelters may not be so bleak
Ex-Puppy Mill Shop Manager Heeds Sheltering Call
For the Battle-Scarred, Comfort at Leash's End
Best Friends Statement on Hinckley Shelter
What to do if your dog gets loose
Florida Animal Lover and Vet Rescue Tangled Kittens
US court rules disabled veteran can't get extra food stamps for his service dog
What to do if your cat is not using the litter box
MARCH 2010
Seer Farms keeps pets temporarily for owners in crisis
Pair of dogs adopted from Best Friends following Hurricane Katrina experience a second life-saving rescue after Haiti earthquake
Owner of malnourished dogs found in Flint Home charged with animal cruelty
A Quality of Life Issues for Shelters
More Restrictions on Flea/Tick Products Considered
New Group Formed to Help Horse Owners in Northern Lower Michigan
Gracie the Dog Helps Paralyzed Owner Escape Fire
NASCAR driver plans no kill shelter
Kent County Humane: We salute your solution
'Life of Riley' Wandering cat, owner reunited
Car-Jacker Foiled by Ex-Fighting Pit Bull
Dog chews up police car - ends up in doggie jail
Could ruling lead to hunters shooting cats in New Jersey?
ASPCA President Edwin J. Sayres is fighting legislation that would make it illegal for shelters to kill animals a qualified non-profit organization is willing to save
Kitty Cam at Best Friends Animal Sanctuary
No kill shelter opens in Kalamazoo County
Local firm offers fitting tribute to fallen pets
Chicago shelter employs array of approaches to spare dogs
California Shelter Adopts Dog Out Because Family Couldn't Pay
FEBRUARY 2010
Detroit Kennel Club seeks votes in drive to name a state pooch
Monster Dog Pull Video (Traverse City's Winter Wonderfest)
Animal Rescue Video - set to Phil Collins song
Arrest expected in dog shooting
Dog Shot, Killed In Manistee County
Dog Killed Just Outside Family's Home
Crawford County Avalanche - Previous story on the pit bulls in Grayling
UK bomb-sniffing dog honored with military medal
Therapy Pets Bring Joy To Harbor Springs Medical Care Facility
Abandoned/foreclosed Pets - What to Do
7 Tips for Doggie Dental Care (Cesar Millan website)
Dogs help provide support in courtrooms
Interview with Becky VandeKerkhof of Got Paws?
Is theft of woman's pit bull a trend? (Lansing Story)
Subaru Dog approved ads (The one where they buy dogfood at the pet shop is hysterical)
Tell the USDA: Dogs are in danger
Michigan's Sadie wins Westminster Dog Show
Feeling guilty about your purebred dog?
10 ways to help animals in need
Police Defend Shooting "Aggressive" Dog; Owners Want Answers
Feral Cats Need Care in Blizzards Too
Feral cats spared death; new home is Indiana farm
JANUARY 2010
Fate of dogs uncertain: barking may be considered euthanasia worthy offense
Dog Rescued from Baltic Sea Finds Home on Polish Rescue Ship
Death Sentence Loom for Dogs in Fighting Case
Do animals need laws protecting them from shelters?
Croatian canine expert sets up in Michigan
Holland Township couple's dog rescue service denied permit to operate from home
Pet owners struggle in down economy (Traverse City story)
A new way for a cat to drink water - with musical accompaniment
Man kills 2 dogs after chickens are attacked
Kalkaska Co. Sheriff Gets New K-9 Unit
DECEMBER 2009
Pets in church gives new meaning to 'dogma'
State gets three new sled-dog race events
Victim afraid to let new dog outside
Dog freezes to ground in Hancock
Two-legged dog gives hope to disabled Army vets
---
NOVEMBER 2009
Organizers hope the Traverse City community steps up and helps convince city leaders to create a dog park
Soldiers clear land for future animal shelter
---
Area Vet Clinic Hosts 'Neuter-a-Thon'
To many, Animal Medical Center simply is known as "the big blue farmhouse." It's been that way for 25 years. But on Tuesday the center on U.S. 31 just north of Chum's Corner became a "neuter-a-thon" site to benefit Cherryland Humane Society pets awaiting homes -- and their potential adopters. Read more about the story here.
---
Animal Hospital Expands to 24 Hour Emergency Care
At a time when it's becoming common hearing about businesses closing down or reducing staff...a local veterinary hospital is actually expanding. East Bay Animal Hospital in Grand Traverse County is opening a 24 hour emergency clinic and it's the first of its kind in the area. Read more about the story here.
---
Supporters look to secure shelter millage renewal (yes, it passed)
H1N1 Flu Confirmed in Iowa Cat
PetSmart is voluntarily recalling two Dentley's Beef Hoof products for potential salmonella contamination
Three men and dog rescued from freezing waters (video)
OCTOBER 2009
Pizzeria Decorates Pumpkins For Charity
Crawford County Dogs Get Another Chance At Life
Woman's 7-foot-long dog could be record holder
Lost Dog Gathers Clues to Find its Family
Saving Emelie - Thanks to a small group of people, an abandoned cat named Emelie and her newborn kittens are out of harm's way
SEPTEMBER 2009
Muskegon Heights man gets prison for tossing cat into trash
Horse Sanctuary Facing Foreclosure (White Lake, MI)
Pet-food industry enjoys strong sales in weak economy
Local firm offers fitting tribute to fallen pets
BRIENNA'S BIRTHDAY BRINGS LOTS OF GIFTS FOR THE DOGS AND CATS AT THE AUSABLE VALLEY ANIMAL SHELTER!
What if you Could Raise Money to Help Animals by Doing Something You Do Every Day - Searching the Initernet or Shopping Online?
Journey to Safety - Rescue Effort Saves More Than 150 Puppy Mill Dogs
Chrysler Does the Right Thing for Feral Cats
AUGUST 2009
Mt. Clemens, Michigan City Council Adopts Breed Discriminatory Ordinance
Best Friends Animal Society Calls on Armed Forces to Overturn Breed-Specific Bans on Military Bases
What to Do if Your Pet is Poisoned
Sheriff Joe Arpaio's Animal Protection Shelter and click here for his website
Pets May Not Be So Happy under 'Happy Act'
Dearborn officials rescue 25 cats, dog from house
JULY 2009

More than 90 doges removed from home
Paws up: All-pet airline hits skies
Cats Do Control Humans, Study Finds
Jake's the 'brother' I always wanted
350 dogs seized in dogfighting raids in 5 states
JUNE 2009

Going on a Vacation with your Dog?
Cherry Festival's Ultimate Air Dog Competition
Missaukee Humane Society in Danger of Closing
Bureau of Land Management's Secret Meetings to Destroy Wild Horses
Growing danger: Toxic plants pose pet threat - Some common shrubs and plants can cause heart, liver and kidney failure
Bark Avenue Press Looking for "Top Dog" Designers of Pet Photo Books
Caregiver Helps Horses in Isabella County Animal Cruelty Case
Isabella County Man Accused of Animal Abuse
Questions still unanswered in dog's death
MAY 2009
Tiny Horse Trains as Guide Dog
Roscommon Undersheriff Describes Escape from Burning SUV; Saves K-9 Cop
APRIL 2009

Police seek tips in dog-killing probe
Songbirds dying in alarming numbers
Alarming Rise in Pet Abandonment in Northern Michigan
Family pet stolen from yard, burned, and killed
Owner Of Burned Poodle Opens Up On Her Horrific Ordeal
Donors reward shelter that rescued 50 Wis. dogs
Grand Traverse County Man Arrested for Killing Dog
MARCH 2009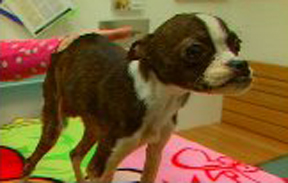 Dog Found in Traverse City Recycling Bin
Couple charged with animal neglect, cruelty
Michigan Animal Control Officer Wins Victory for Animals
FEBRUARY 2009

Homeward Bound in Manistee Looking for Volunteers
Skijoring, kicksledding keep dogs fit
Trainer focuses on rescue dogs
JANUARY 2008

DECEMBER 2008

Northern People: Trainer 'whispers' to dogs
In the Company of Dogs: Some can't get enough canine companionship
4th Graders Recognized by Sheriff for Good Deed
Cheboygan Animal Shelter Looks to Expand
Humane Society Need (Food Pantry for Pets)
Pet Giving Tree at Banfield Pet Hospital
AUGUST 2008

Pet Owners Concerned About Possible Poisoning
Local Animal Shelter Needs Help
K-9 Training in Northern Michigan
A Seattle man takes his love of dogs on the road peddling thousands of miles with his four legged friend
Many area businesses welcome pets
Northern Michigan dogs tested positive for canine brucellosis
Feral cat over population problem
JUNE 2008

Flood-displaced Livestock Stay With Michigan farmer
Animal Shelter Accidentally Euthanizes Wrong Dog
Unequivocally Equine: Horse Show Gears up for its Fifth Year
Dog Survives Getting Shot in Head
Bad Things Can Happen to Good People
MAY 2008

Northern People: Pet Lover's Dream Job
Newaygo County Man Charged For Beating His Dogs
Livingston County Passes Pit Bull Adoption Ban
Charlevoix Couple Charged With Animal Abandonment
Emerging Crisis: Shortage of Large Animal Vets
Exotic cat remains missing from sanctuary in Muskegon County
APRIL 2008

Charlevoix County Humane Society Sees Rise in Animal Neglect
Final Rule Set For Animal Feed
Man Accused of Beating Dogs Pleads No Contest
MSU Gives Free Eye Checks for Service Dogs
MARCH 2008

Isabella County Woman Sentenced for Cruelty to 70 Dogs
Pet Food Company Linked to Thousands of Pets' Deaths to Settle
Dogs Severely Beaten in Newaygo County Home
Equestrian Boutique Unique to Traverse City
Protecting Pets and Owners in Michigan
Four Horses Dead in Lake County
Little Traverse Bay Humane Society Boarding & Grooming Facility Open
Sponsor a Homeless Pet at The AuSable Valley Animal Shelter
Iraqi Dogs Come Home to Soldier's Family in Michigan
New Grooming Business Opens in Cheboygan
Dog Finds New Home in Harbor Springs After Vicioius Attack
Dog Joins Police Force in Ypislanti
Man Gets Probation in Cat Abandonment
Dogs Severely Beaten in Newaygo County Home
2 People Charged with Animal Abuse in Gladwin County
Several Animals Found Dead at Montcalm County Home
February 5, 2008
The Story of How Macomb County Animal Control is Failing Animals and Humans
February 8, 2008
Abandoned Dogs Found in Traverse City Home
February 4, 2008
Mackinac County Man Charged with Animal Cruelty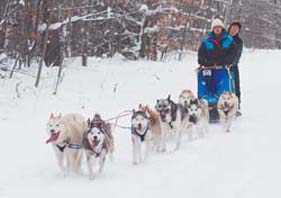 December 18, 2007
Raw Food for Pets a Rare Business Model
December 5, 2007
Pet Resort Caters to Unique Clientele
November 26, 2007
Family Rescues Ferrets
August 12, 2007
Horse Show by the Bay Kicks up Rave Reviews

August 9, 2007
Otsego County Votes in Favor of Millage for Animal Shelter

August 4, 2007
Charges in Animal Neglect Case

July 12, 2007
Manistee County Investigating Animal Cruelty Case

July 11, 2007
Animals Hit the Catwalk at Cherry Festival Pet Show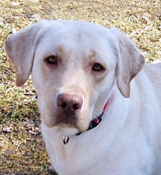 July 11, 2007
photo credit: ThorsWarriors.com
Check up on the latest news about Thor's Warriors

LOCAL AND MICHIGAN LINKS:
Grand Traverse County Animal Control
Both lost and found dogs can be reported to Animal Control by calling (231) 995-6080.
Michigan Animal Legislation - Helping Animals Through the Law
Together, we can make a difference in the lives of animals.